What is Cabello Medi?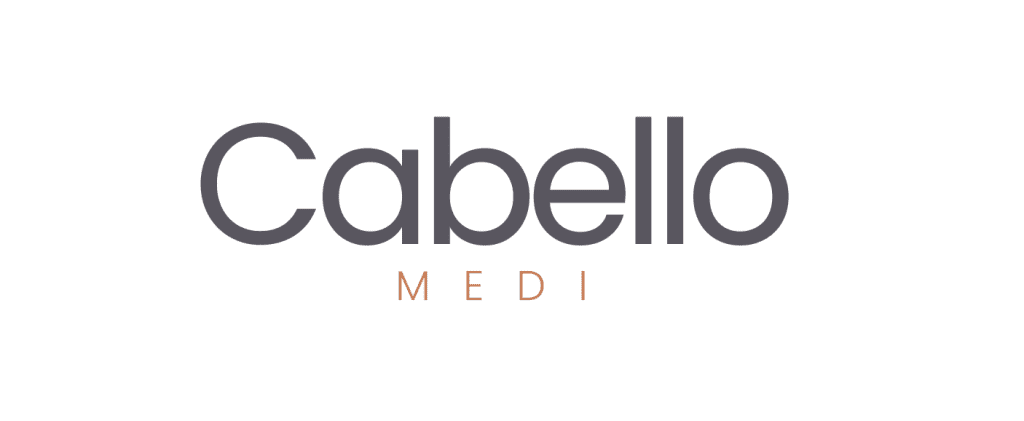 Cabello Medi™ is a Female Hair Replacement system designed by Image & Co exclusively for our clients. Most hair replacement systems we've seen fall short in one way or another, either through quality, value or the salon's ability to match to the client. Through working with a selection of hair loss clients to correct previously poor hair systems, Lynne Nutbeen, director of Image & Co and 40 years experience in all aspects of hairdressing, decided to create a new innovative system that would set the standard for hair systems. Cabello Medi™ use only the highest quality hair, sourcing it ethically and on a custom system that is flexible to offer a complete hair replacement solution. We match your hair replacement to your existing hair, giving you complete confidence that the system we are providing is the best hair replacement solution available.
Every client that comes to our salon in search of hair replacement has a different requirement and we excel in meeting everyone's individual needs. From partial hair loss to full hair loss, we have a non-surgical hair replacement solution that will suit your needs and fit into your lifestyle.
Why Choose Cabello Medi™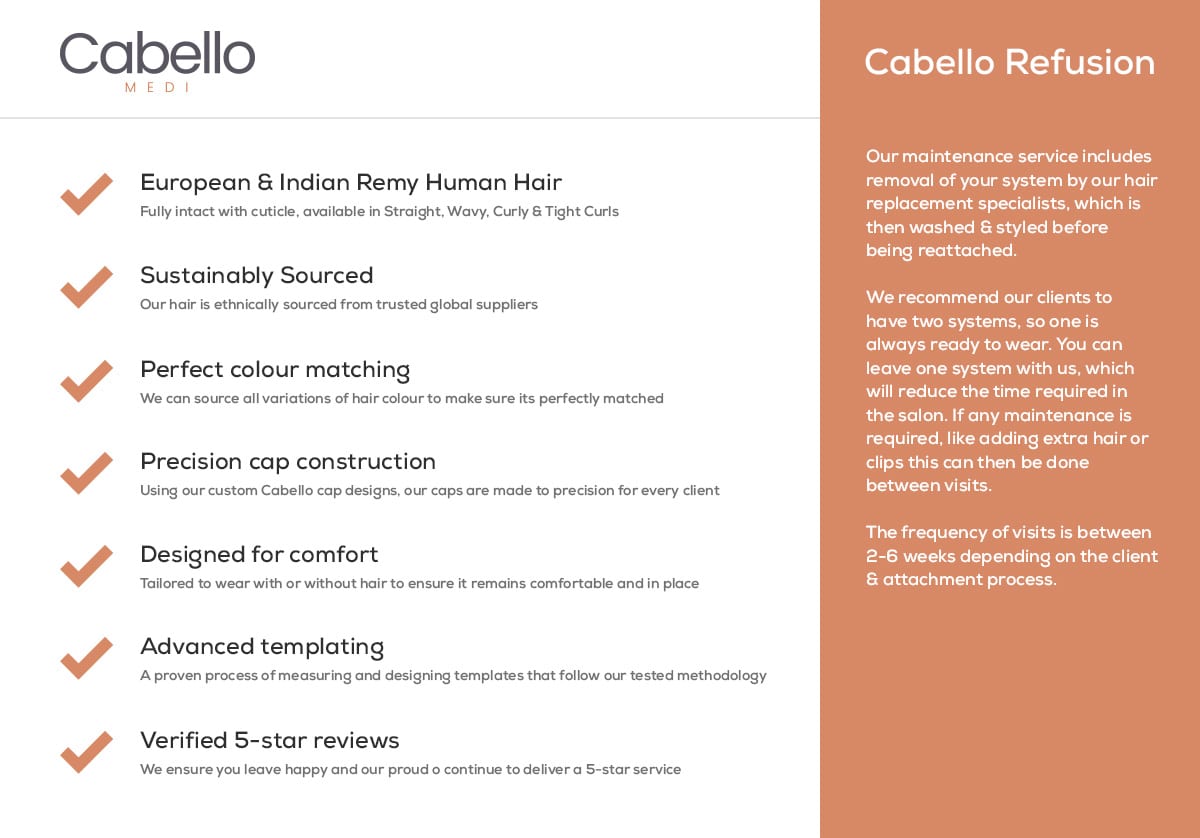 We have designed and developed some completely natural pieces for many clients with all kinds of hair loss.
These are designed and made using only top quality materials such as silk and lace with the best Human hair that is a perfect match to your hair type, colour, density and structure.
Unlike other applications available, Cabello Medi™ can be attached semi-permanently, using little connections that last for approximately 4 weeks before removing and reapplying in the salon. Alternatively, we can attach clips to your piece which you are able to remove and re-apply daily.
We have designed a hair system that is easily removed and replaced so that your hair and scalp can be washed and hair system cleaned and styled before re-applying. This will ensure you leave us feeling fresh and confident in yourself.
Cabello Medi™ is for any type of hair loss whether it's medical or cosmetic. They are bespoke to each and every client depending on your hair loss. For subtle hair loss, we also offer Cabello Connect™.
Cabello Medi™ is the latest technology in Female Hair Replacement Systems. This has been carefully created by experimenting with a variety of techniques and materials, working closely with our clients to identify a long lasting and effective way to attach hair, whilst also ensuring the integrity of existing hair is protected.
Book your hair replacement consultation today.