A number of conditions can cause hair loss in women and it has a far-reaching impact on a person's life. Unfortunately, many women who struggle with these conditions find it difficult to get the treatment they need because doctors are not well equipped to deal with the problem.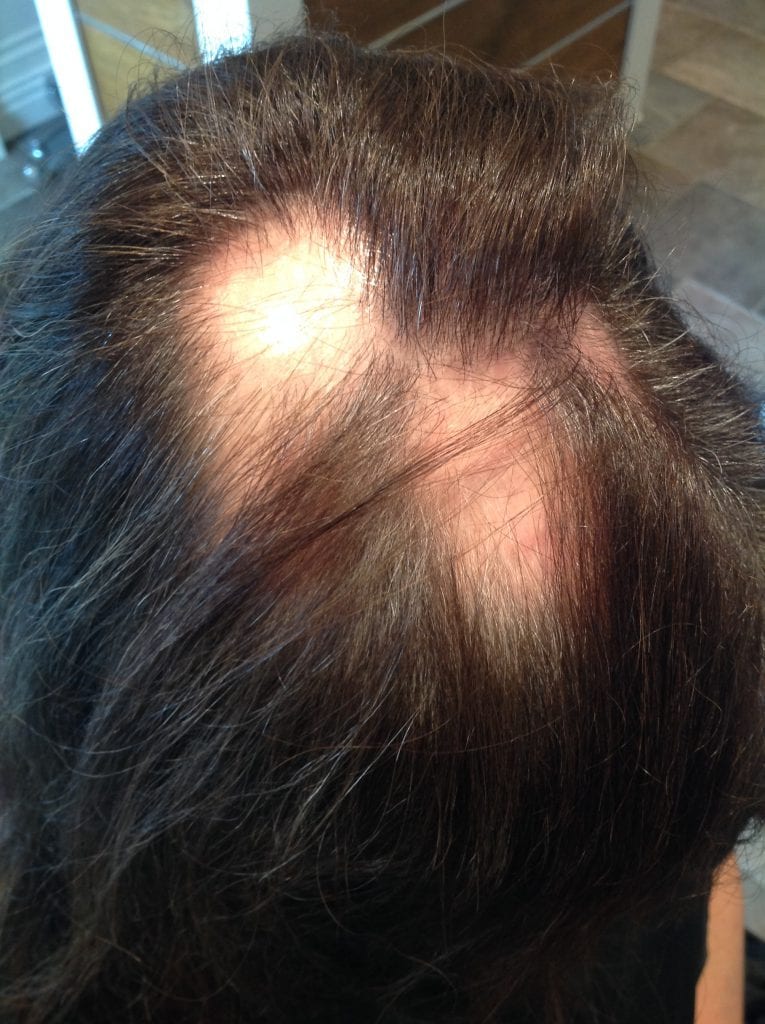 But there are hair loss treatments for women that can restore your hair and give you your confidence back. Finding a hair loss specialist that understands what you are going through and which hair loss treatments are best for you. If your self-esteem is suffering because of hair loss and you want a way out.
A Better Approach To Hair Loss Treatments For Women
Many women with hair loss feel that their voice is not heard, and when they visit their GP to discuss the problem, they are ignored and overlooked. But hair loss can lead to a severe lack of confidence that leaves many women unable to live a normal life.
We understand how hard it can be to live with hair loss, and we take a better approach to hair loss treatments for women. You can work with a hair loss specialist to understand what the cause of your hair loss is and find a solution.
We offer a range of revolutionary treatment options, including the Cabello Medi™ Female Hair Replacement System and superfine Cabello Connect™ extensions.
Not only do we offer hair loss treatments for women, but we also offer a safe space with all of the emotional and psychological support that you need during this difficult time. This is a central part of the service that we offer because we know how damaging hair loss can be, and we always aim to create a welcoming environment for our clients.
Understanding The Causes Of Hair Loss
There are many different conditions that cause hair loss in women. Our hair loss specialists will help you determine the cause of the problem and find the perfect hair loss treatment for you.
Alopecia Areata
Alopecia Areata (AA) is a condition that usually affects children and younger women. It stops hair growth completely in certain areas, leading to bald patches. This can happen suddenly over the course of a few days, which can be very scary.
AA is caused by an auto-immune response that stops hair growth and puts the hair follicles into a rest phase. Although this can be very difficult to deal with emotionally, hair loss treatments for women, like the Intralace System, can easily cover any bald spots.
This is a very unpredictable condition that affects everybody in different ways. Some people experience a few patches before the hair grows back, while others will lose most of their hair and go through cycles. However, the hair can grow back underneath the Intralace System, so it can eventually be removed once your natural hair returns to normal.
Female Pattern Hair Loss
Female pattern hair loss, also known as Androgenetic Alopecia, is the most common form of hair loss in women. It mainly affects women during menopause, but it can start anytime after puberty.
Very mild cases of female pattern hair loss can be treated with our ultra fine Medi Extensions, and the Intralace System is ideal for women with larger areas of thinning hair.
Telogen Effluvium
Telogen Effluvium is a condition caused by periods of extreme stress. It usually results in extreme hair loss in a very short space of time, which can be very distressing. It is sparked by a number of stressful events, like childbirth, illnesses, certain medications, radical dieting, or any kind of psychological stress.
This form of hair loss in women is temporary, but until your hair grows back, we can help you to find treatments that will cover bald patches and thinning areas. Some people are diagnosed with chronic Telogen Effluvium. If this is the case, we can help you find long term solutions using our Intralace System, Medi Extensions, or another type of hair replacement prosthesis.
Frontal Fibrosing Alopecia
Frontal Fibrosing Alopecia is a form of hair loss that affects the hairline at the front and sides of the scalp. We can recreate your natural style using the Intralace System, and you will be able to wash and brush it in just the same way you would the rest of your hair.
Life Changing Hair Loss Treatments For Women
If you suffer from any of these hair loss conditions, our hair loss specialist can help you to find life changing treatments to give you back your confidence.
Cabello Medi™
The Cabello Medi™ System is a revolutionary hair loss treatment for women that is perfect for thinning hair as well as severe hair loss. It integrates perfectly with your remaining hair for a completely natural look, without the need to shave or cut any of your natural hair.
We start by placing a fine mesh between your scalp and your existing hair. Cabello panels with real human hair can then be attached to cover any bald patches and thin areas. The look can then be completed with a Cabello parting if required, bespoke for every client to suit your natural hair texture, colour, look and shape.
Cabello Connections™
Cabello Connections™ are one of the best hair loss treatments for women that only have mild hair loss. These ultra-fine hair extensions cover thinning areas without disrupting your natural hair. They boost volume while also allowing for the natural hair underneath to grow back. They can also be washed and styled in the same way that your normal hair can.
You Don't Have To Live With Hair Loss
We know how emotionally and psychologically damaging hair loss can be, and we are here to help. After an initial consultation with a hair loss specialist, we will be able to recommend the best hair loss treatments for women with a range of different hair loss conditions.
Our team will be here to support you every step of the way, providing emotional support as well as effective treatment options. You don't have to live with hair loss, so get in touch today and book a hair loss consultation appointment.