Hair loss affects many women, and finding the right solution to your hair loss problems is so important. If you can't manage hair loss, it will have a huge impact on your self-esteem and your life as a whole. Sometimes you feel the only option is a wig, which can be badly matched if not fitted correctly. Our Human Hair Wigs Alternative provides the best hair replacement solution for those looking for a bespoke option.
Human hair wigs are one of the most common options for women with hair loss, but they do have their issues. There are a lot of women with hair loss out there that are looking for a human hair wigs alternative that allows them more freedom to show off their natural hair. We offer a revolutionary hair system called Cabello Medi™, which does exactly that.
Common Problems With Human Hair Wigs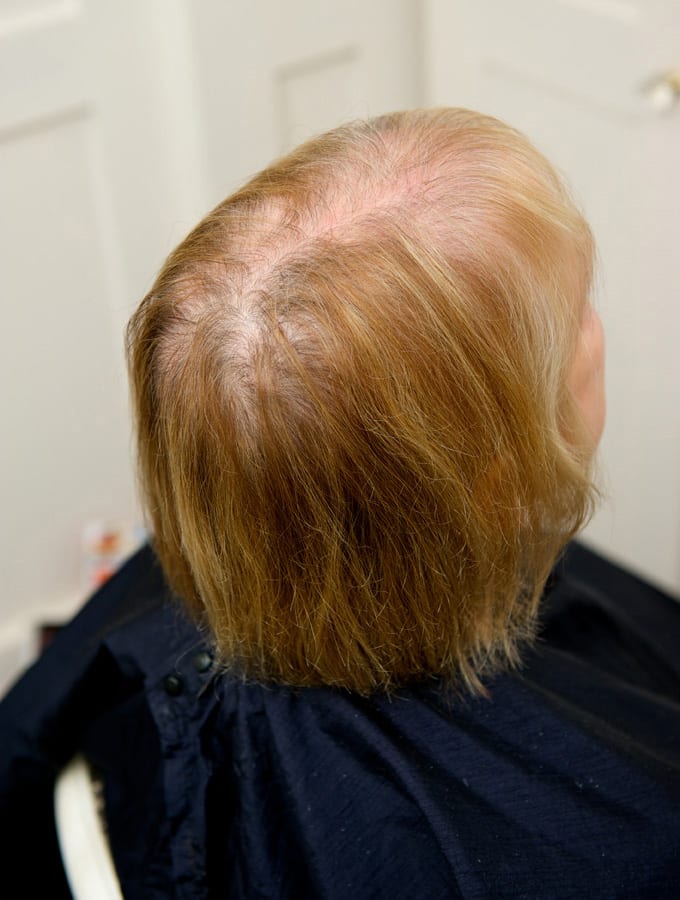 A high-quality human hair wig can look amazing, and it will give you the natural hair look that you are after. But there is a reason that so many women with hair loss look for a human hair wigs alternative. Common problems with human hair wigs include:
Comfort Issues
Anybody that has worn a wig before will tell you that they can be very uncomfortable. Wigs get very hot, so they're particularly difficult to deal with in the summer, and most people find that they get in the way when exercising or doing any other high-energy activity.
If you have severe hair loss and you need to wear a full wig all of the time, the comfort issues cannot be ignored.
Fixing Issues
Fixing your wig to your scalp requires glue or tape, which are not the best things to use. They can get very messy, and your wig may come loose during the day. So, you always have to carry glue or tape with you to reattach it.
Quality Issues
The quality of human hair wigs varies greatly. A lot of the 100% human hair wigs that you can get are perfect, and they will look great. However, the colour in some wigs fades quickly and, in some cases, they contain artificial hair even though they are listed as 100% human hair.
These common wig issues make life very difficult for women with hair loss, but there is another way.
A Revolutionary Human Hair Wig Alternative
Although wigs were the only option for women with hair loss in the past, there are now many new treatments available. Our Cabello Medi™ system is the perfect solution for women with varying degrees of hair loss. By maintaining your remaining hair and building around it, this revolutionary technique gives you a natural look that is more comfortable than a human hair wig, and much easier to manage.
This method is also effective for women that have suffered complete hair loss as well, and it makes a much better alternative to a full wig. First, a fine mesh will be attached to the scalp. If you have some of your natural hair left, this will be placed between the scalp and your hair. We can then attach real human hair to this mesh and build around your existing hair. A parting will also be added to match the texture of your natural hair.
Your new hair can be worn 24/7 and it is securely fixed to your scalp. So, you don't have to hold back and miss out on things because you are worried about your wig and whether it will fall off. The Cabello Medi system gives you the freedom to get the most out of life without letting hair loss get in the way.
Our Cabello Medi treatment is one of the most effective human hair wig alternatives available. Everybody that has this treatment is so happy with the results and it gives them the freedom to enjoy life without having to worry about all of the normal problems associated with traditional wigs.
If you want to know more about the best human hair wigs alternative and how it can help you overcome your hair loss and achieve the perfect look, get in touch today. We will be happy to talk you through the whole process and answer any questions that you have. We understand that hair loss is very difficult to come to terms with and many people feel self-conscious about it. That's why we make an effort to create a warm, welcoming environment for our clients so they feel comfortable throughout the process.
The first step in your journey is to book a consultation with our hair loss experts. We will assess your hair and scalp and give you recommendations about the best human hair wig alternatives for you. We are confident that we can help you manage your hair loss and get your confidence back, so book a consultation with us today.