Service Name
Wedding Hair
Wedding Hair Design
Congratulations on your forthcoming nuptials.
Your wedding day will be one of the most important days of your life. And you'll have a thousand and one things to think about as you get ready to embark on your new adventure. However, nothing is as important as making sure that you step down that aisle, resplendent in your beautiful wedding dress, with the most gorgeous wedding hair.
From the first moment you appear in front of your guests and husband to be, you want to be drop-dead gorgeous. And it all starts with finding the best wedding hairstyles.
Image & Co pride themselves on being Surrey's number one hair styling for wedding salon. We are the go-to bridal hair specialist for brides looking for wedding hairstyle. Let us help bring your wedding day to life with our weddings hairstyle service. We work with the whole bridal party to create perfect wedding hair.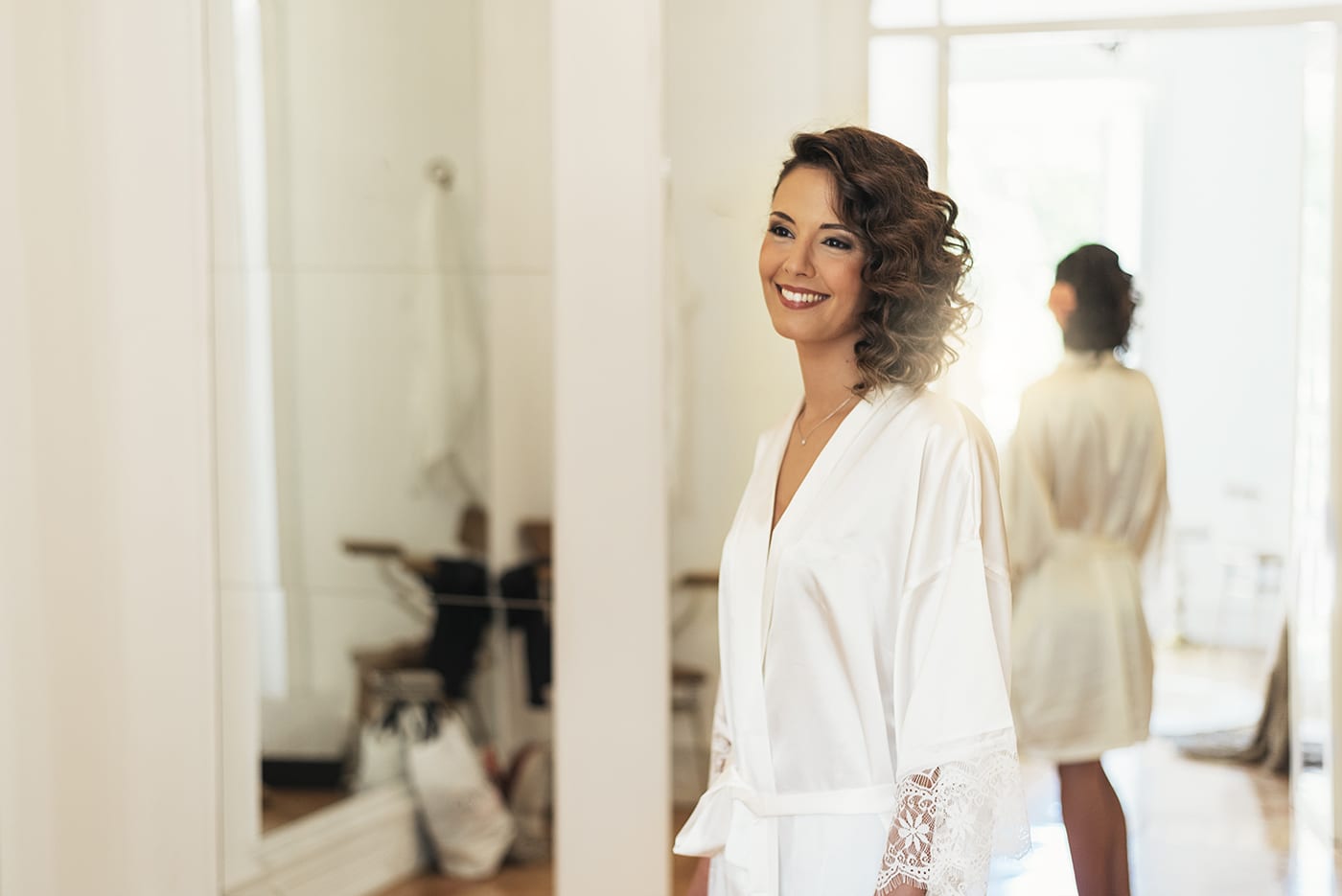 Wedding hair salon Aldershot
Knowing what wedding style hairstyle to go for on your special day is an incredibly personal decision. At Image & Co in Aldershot, we believe our hair salon provides the perfect backdrop to help you get ready for your big day.
From braids to waves to wedding hair updos to hair accessories, our team of experienced wedding hair stylists will work with you to make sure you have the most beautiful hairstyle for a wedding on your most beautiful day. Long hair or short hair, hairpiece or classic hair, we offer the best bridal hairstyles in Surrey.
We will help you achieve exceptional bridal hair with our Image & Co bridal service, offering you both traditional and contemporary hair designs. Our expert team of wedding hair designers and make up artists will ensure you have exceptional hair and makeup on the day of your dreams.
Bride hair specialists
From updo to down do, waterfall braids to french plaits, waves to curls, our team of experienced wedding hair stylists will work with your hair to enhance your wedding day look. Romantic or modern, we have so many hairstyle ideas that will make your hair look Instagram perfect.
We will use the finest hair extensions to create length if you're lacking any, and give added volume if your hair falls a little flat.
We have a huge range of long-lasting colours that will blend perfectly with your existing hair colour meaning it has never been so easy to achieve an exceptional bride hairdo. We offer a full bridal hair wedding service which starts with a free consultation with our wedding hairstylists, who will guide you through your trial and beyond to your wedding day.
Bridal hairdo
We offer all brides a free wedding consultation so that we can meet you before we begin your wedding hair trial. We need to know what look you want to achieve on your special day so that we can put our thinking caps on and come up with extraordinary designs that will wow your husband to be.
If you already know how you want your hair to look on your big day, come armed with a few photos for inspiration.
Also, we don't just do bridal hair, we do hair for the full bridal party too. Make sure that every one of your special girls is included in your wedding package – don't forget we provide you bubbly too for the ultimate girls' day!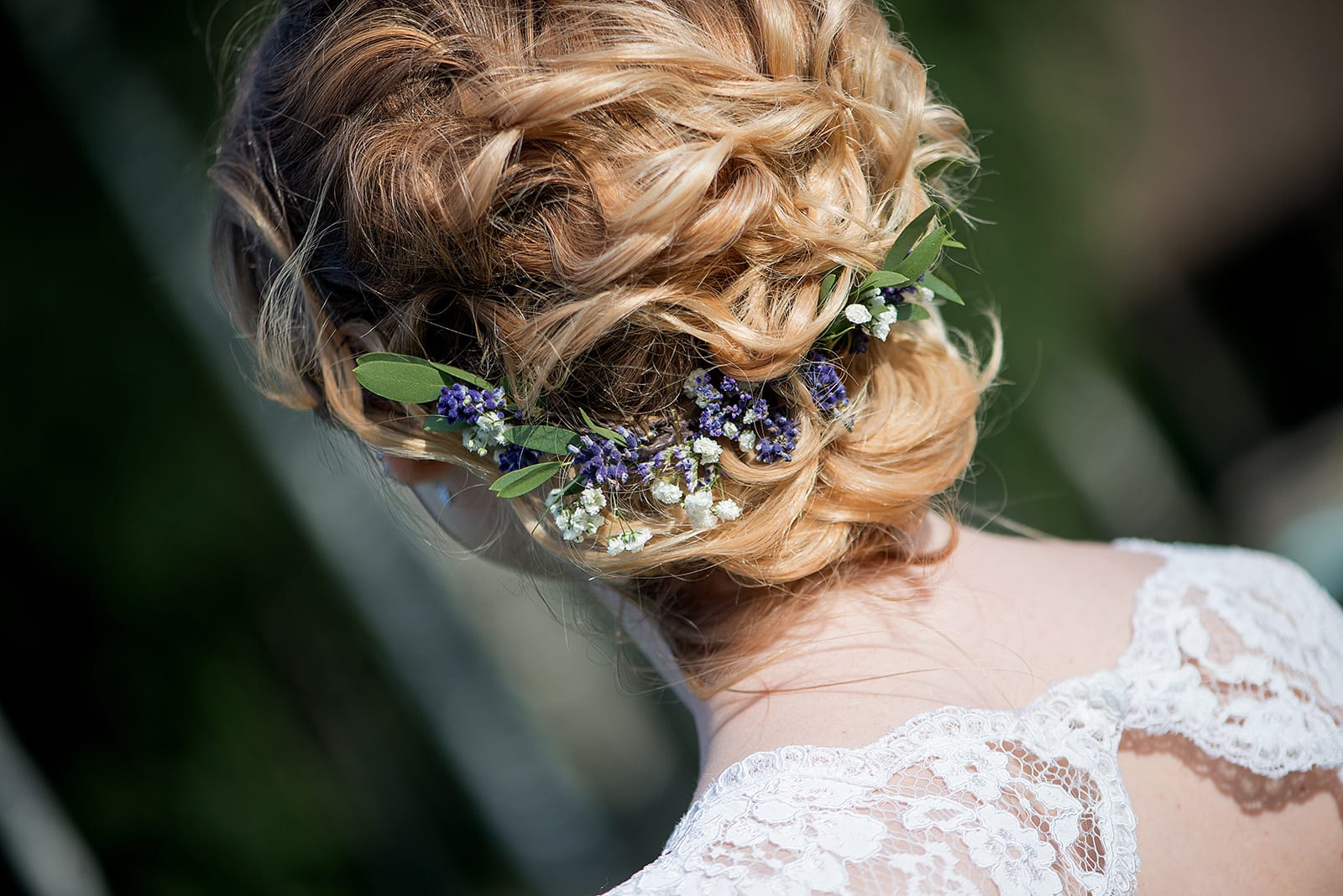 Wedding hairdo
Our bridal hair specialists are all qualified and specialise in doing wedding hair and bridal hair. On the day of your wedding, we will travel to your location or you can come into the salon, whatever works for you.
We match you with a wedding hairstylist who will work with you on the lead up to your big day, to answer any of your questions and to design your perfect wedding hair do.
We will liaise with you throughout the run-up to your wedding to ensure that we haven't overlooked any of the finer points that are important to you. We want to create the perfect hairstyles for you and your bridesmaids and extended bridal party. We aim to make you all feel incredibly special because this is an incredibly special day. Our goal is to give you the wedding hair of your dreams, giving you complete confidence that any stress on your wedding day won't be down to your wedding hair.
We will walk you through everything to do with your final look in your pre-wedding hairstyle trial, to ensure that you're completely satisfied with how your hair is going to turn out on the day.
Simple wedding day hair
You know you're in safe hands when it comes to choosing Image Group London for your wedding hairdo. As a bride, once you've found your dress, the next most important thing on your to-do list is choosing your wedding hairstyle. It can, however, be a daunting process because it's usually a wholly bespoke process, designed exclusively around you, your dress and your dream look. But the truth of the matter is – there is no right or wrong way to look for your wedding.
The easiest way to settle on a wedding hairstyle is to let your dress guide you. Think about the silhouette of the dress to ensure that your hair complements it, the neckline, any detailing. You want your hairstyle to enhance your dress, not detract from it. You also want to consider lasting hairstyles, because you don't want to look back on your wedding photos in years to come and regret your fad hairstyle.
If your wedding gown has a high neckline, long hair might catch on it. Any excessive beading also means loose hair could be off the table too. Instead, for a high neckline, think about sweeping hairstyles that create a sleek, elegant silhouette. Or soft loose waves that are tied up, preventing your hair from catching on anything. If your dress is simple, why not make your hair the centre feature with an elegant headpiece?
Also, remember your wedding hair and makeup is a celebration of you, so maybe don't choose your wedding day to experiment with wild and out of character hair (or unusual bridal makeup). It's about making you look your best on your best day, with perfect hair makeup. Sometimes, keeping your bridal look natural and simple is the best option. If you look best with a messy bun, who's to say you can't opt for that? Do you like your hair up in a sleek ponytail? That will work too. You don't have to go over the top, but considering it is your wedding, a little bit of refinement is definitely required.
We will work together to create different hairstyles giving you the opportunity to choose the one you prefer the most. All of the wedding hairdo styles that your hairstylist will try out will have been selected to suit your wedding dress, your wedding theme, and more importantly, you and your brief.
We want your wedding day preparations to go as smoothly as possible, letting you enjoy getting ready with the perfect wedding hair.