Service Name
Wigs & Hair Pieces
Wigs & Hair Pieces
We know hair loss can be a distressing time, that's why we handle the search for hair replacement options like Wigs & Hairpieces with seriousness and care. We want to help you look like you, so we stock over 1000 wig and hairpiece options in a range of colours, styles, and materials. Every product we use is gentle on the hair and scalp.
Our human hair wigs come in a variety of gorgeous colours and lengths. Once you've selected, we'll cut and style them to your specifications. We also have a large selection of synthetic wigs which can be trimmed or thinned to suit your look.
From natural hair loss to alopecia and chemotherapy, we have more than 30 years of experience helping clients create wigs that look and feel right. We'll also be there for you if and when your hair starts to grow back. Our custom-made, bespoke service is NHS approved. Book a private wig fitting in Aldershot and we'll ensure you get the attention you need in a warm and comfortable setting.
For Wigs in Aldershot we offer:
Supplying, fitting and altering
Wig cutting, washing and styling
Perfect colour matching
Frizz removal
Volumising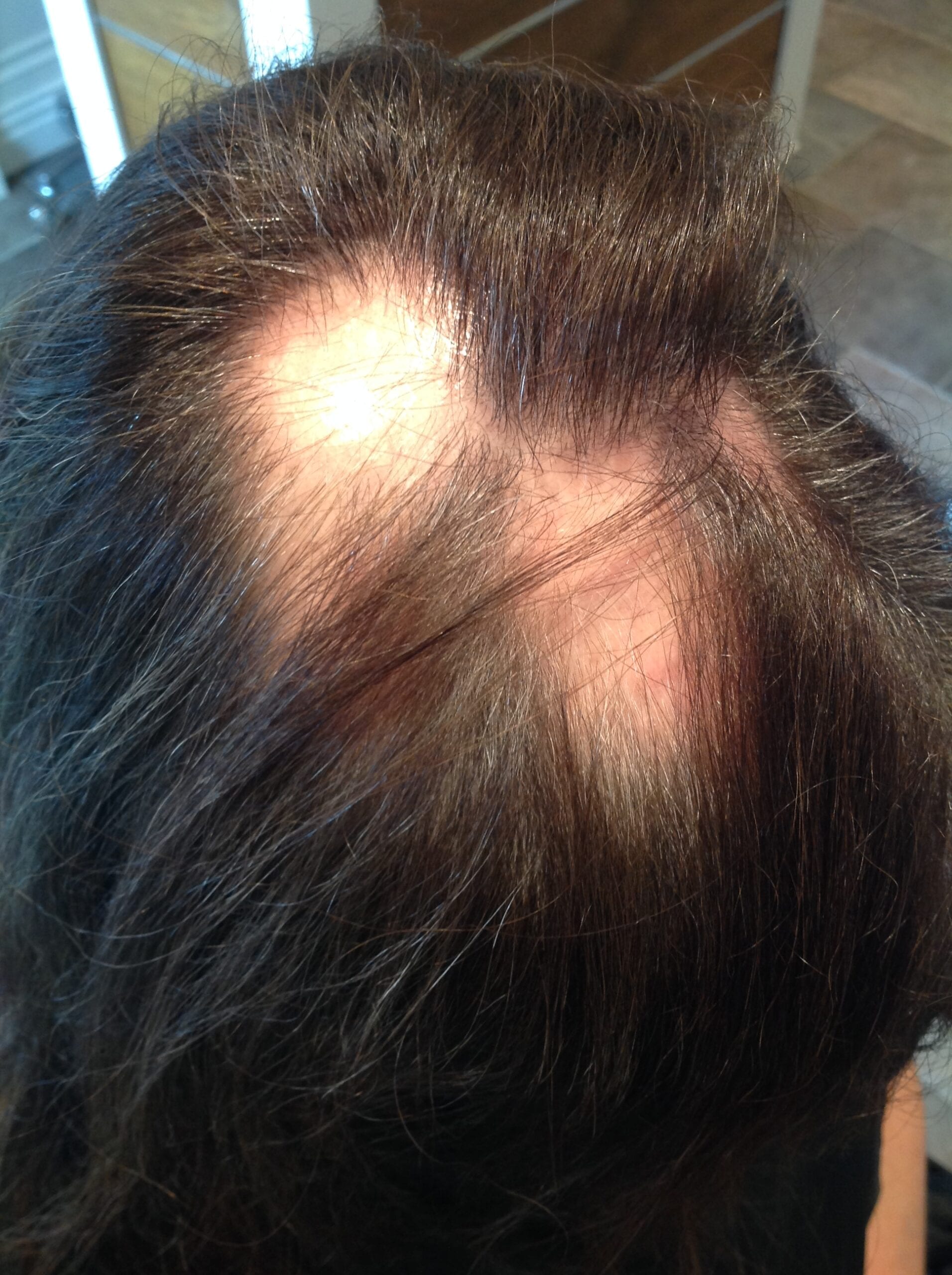 Hair loss conditions
Alopecia Areata
Alopecia Areata is an auto-immune condition. For reasons medicine hasn't fully understood yet, sometimes the body's immune system attacks the hair follicles causing hair to fall out. In the case of Alopecia Areata, the damage to the follicles is temporary, and the hair is capable of re-growth. It is more common amongst people already suffering from auto-immune conditions and aged between 15-29, although it can occur at any age.
Frontal Fibrosing Alopecia
Also known as Scarring Alopecia, it is thought that is related to an auto-immune response, attacking the hair follicles and causing permanent damage as the hair falls out and is unable to grow back. It is usually characterised by the recession of the frontal hairline and often occurs in postmenopausal women. It can appear like a 'headband' around the hairline. The right wig can help cover the loss.
Chemotherapy Hair Loss
Chemotherapy is a well-known cause of hair loss. Other medical treatments, such as radiotherapy and immunotherapy, can also be a cause. As you deal with the extreme effects of these treatments, we can help you select the wig or hairpiece that suits you best. Our staff understand the sensitivities and approach every wig engagement with compassion and care, tailoring everything to your individual needs.
Telogen Effluvium
This condition usually occurs a few months after a significant shock to the body's systems, such as extreme stress, fever, childbirth, sudden weight loss or a reaction to a medication. It causes the hair follicles to enter a resting phase that interrupts the normal cycle of hair growth. It can be sudden and distressing. It differs from Alopecia Areata as the hair generally thins all over and is not usually a long-term condition.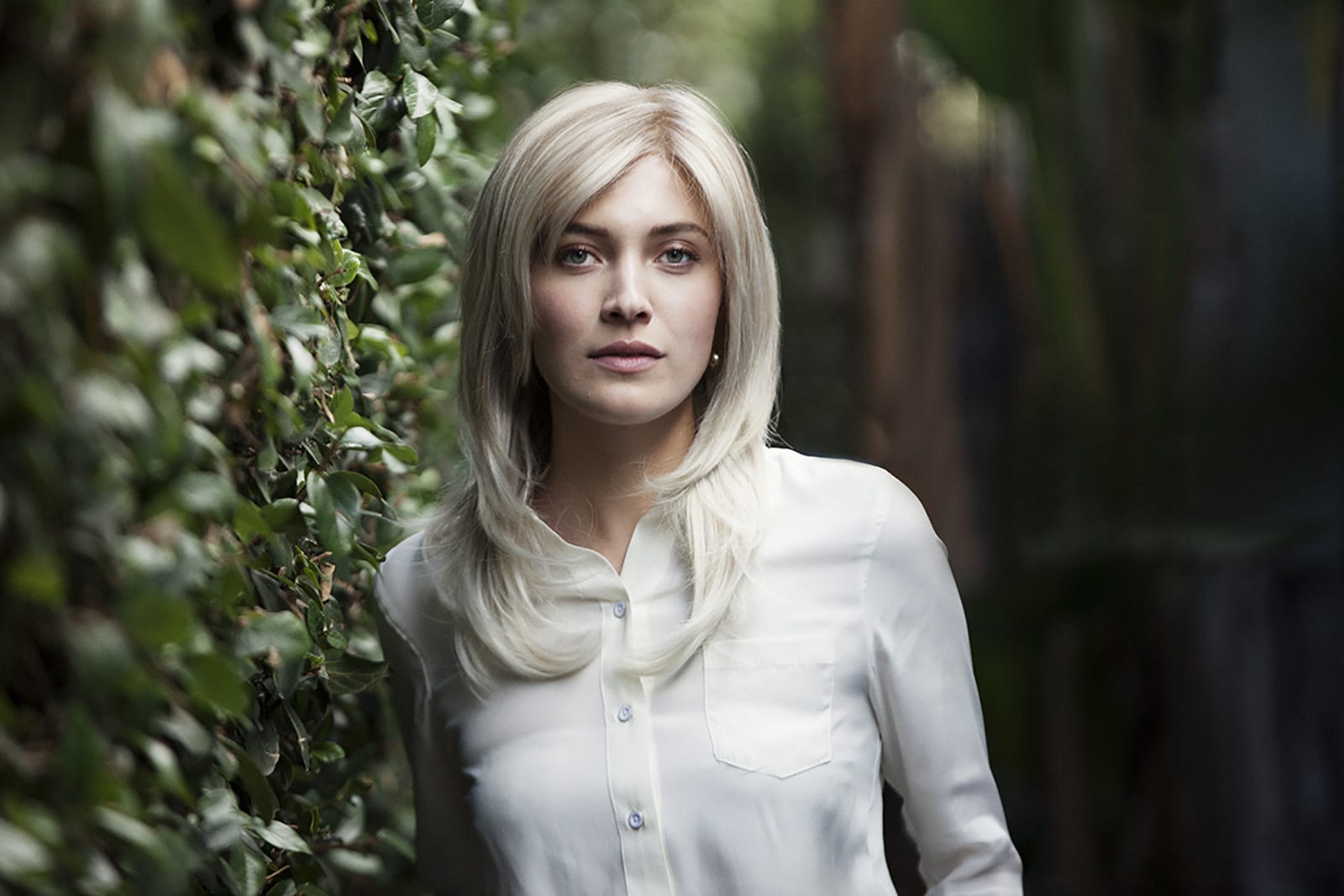 What Wigs & Hairpieces do you offer?
Image & Co have access to all the best wig suppliers in Europe and the US. We work closely with Pure Wigs to provide a large collection of hair types and styles all sourced locally for our clients to try on during a private fitting in our secluded wig salon.
"
I discovered Image & Co in Aldershot back in September and I have to say the whole team are amazing. I was a bit nervous but I was made to feel so welcome and was seen in a private room. On my first visit they helped me choose a new hair piece, which Lynne cut to suit me, she also cut my own hair and styled my other wig. The whole experience was without question above and beyond. Thank you all your superstars xx "
Helen Lilley